Instant, Creative and Fun; Meet the Snapchat
The world constantly evolving around us. Everything that took a huge amount of time in past, now takes a second to reach or do. From internet to a social media age, having a connection and interaction between people around you is not a problem anymore. Not only sending text is involved but also a visual elements, effects and many other features are included in Snapchat; an application for sending snaps to your connections. Snap is, fundamentally, a form of text with visual features. Their span is ten seconds which makes it a momentarily connection. In terms of sending a simple message, Snapchat filled with layers of texting forms to express yourself in many ways. Rather than identified as an application, Snapchat is a form of a social media.
First of all, like all the other apps of platforms you need to create a profile through your phone number or your e-mail. As soon as you create a profile with our username of choice, Snapchat access your camera, microphone and connection list so you can find people who already have an account in your connections. Also you can let Snapchat to access your location to provide further features –like Snap Map- as well.
With your account, sending a snap is the next. It is very easy and practical since Snapchat has its own camera function, you can use it as your main camera. You take a picture and decorate it to your own fit. Add to that, cropping the image, adding emoji's text and many other elements are at your disposal. It ıs more like creating a painting, the sidebar is like your colour pallet and the Snapchat camera is your canvas with countless of brushes included. That is the main reason of how sending snaps become a way of instant expression of yours. Thus, the app makes you interact with your friends and personalities you want to follow in the platform through the ''stories'' feature where you can share your photos and videos for 24 hours. For instance, the snap you send to your friends can be submitted to story section easily.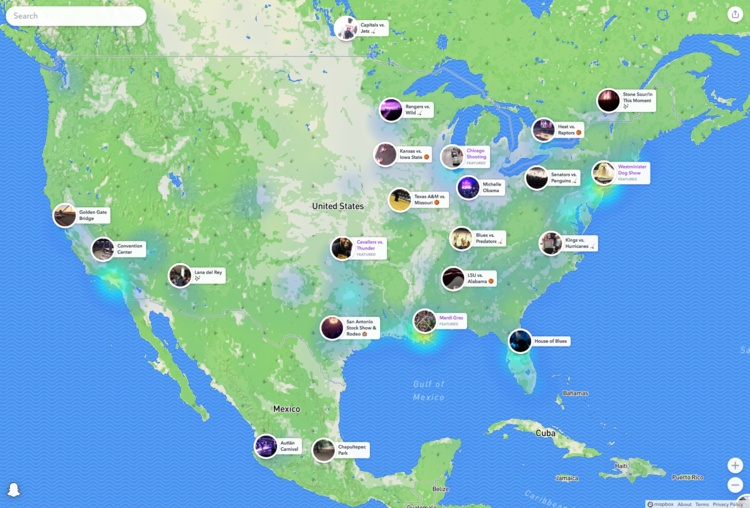 Snap Map  
As we mentioned before, Snapchat asks you to allow your location to be able to interact with the snaps submitted to your story or any specific location. If you swipe the camera screen to right you can see all the submissions made by other individuals around you as well. From the outside perspective it does not seems exciting but considering the special locations or event, it becomes much more interesting than the surface. There is also a heap map to show the amount of post in a specific spot; blue indicates a few and red indicates tons of posts. By tapping the circular story in case of special events or locations such as concerts, huge gatherings, in sports competition, you have chance to discover what people are about on these occasions. That also applies everywhere in the world, capitals, holiday locations, historical sites etc. Over the map, you friends who had allowed the location access will be shown to you too. Sharing the location is also optional like all the settings you applied while using snapchat. Choosing the specific people to share your location is also available to you in the settings.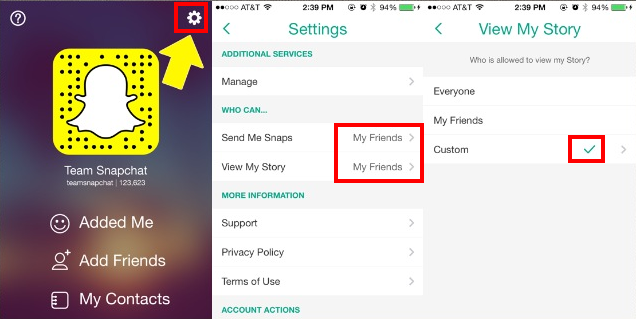 Idea of Privacy
In social-media platforms, generally one thing that should be taken in to a consideration is privacy. When you enjoy your time on social media, you need set your privacy settings for who you want to be the see your posts. In snapchat the people you add as ''friends'' will see your photos or videos by default. Of course you can change your settings any time you want. There are variety of options, in terms of privacy in the ''setting'' section. Here you can choose who may contact you, arrange the notifications or saw your location in the Snap Map. However as you share your photos, you need to be careful what you are sharing. Even though it has a time limit viewing the posts, there are chances that someone screenshot or save with another ways externally. So you need to think twice before you posting something which is your individual initiative. Rather than that, you are pretty much safe while using it. Most importantly only the people of your choice can have a connection with you. So no more unwanted messages or stalkers there to disturb you.
Create Your Personal Space
Easy to use, does not take much of your time and engaging is quite simple in Snapchat. It will become your personal space in no time actually. Mainly because you will more connected to your friends in Snapchat. You do not have to worry about your photo or videos' are sufficient for sharing or vice-versa and imagine that almost every snapchat user thinks like that. Honesty is the main key in Snapchat. Considering how people deceive their followers and even friends through the social media, you need an honest environment to enjoy and have fun with people who are like-minded. Non-judgemental space is what you will get in here. The idea of connection is not supposed to be take much of your time if you are a constant social media user. But today, people spent most of their time to find a good filter or selecting a photo to share quite amount of time. Opposite to all of that Snapchat is time-friendly as well, sharing and posting a photo to your stories or sending friends does not take a considerable time to be exact. Even if you have tight schedule, if you want to interact with your followers Snapchat will not hinder you. As you can see nowadays, spending time in social media became an issue because of the distraction element. There is no complicated menus, does not lead you to sub-menus and it is almost frictionless to take a picture and sending to your friend. That is the characteristic feature of Snapchat that makes it more appealing. Adding the temporary 10 second element to the equation, you do not have think ''what will people think about this post?'' which is more time consuming than sharing. That is crucially important because, most of the social media is filled with judgemental, harsh and rude people and one way another you come across with them at some point. Unfortunately sometimes you feel disturbed by their comments and thoughts but, in Snapchat –all the post you see are natural and casual- there is no risk for you to being disturbed by a highly negative comment.
Creative and causal
After a bit of time you spend on Snapchat you will see there are numerous tools to use on your photos and videos. Each of them are easy to use and make you creative over a time. Maybe it seems a far-fetched idea but the more you get used to it you will see the development of your own style. As soon as you take your photo casually the rest is the creative process. From text types to an adding snaps, stickers, links, voice filter, doodling with the brushes with different size and shapes, custom stickers you created –from your own snaps-, bounce and loop the video snaps, Snapchat offers you a lot of ways to create a unique post to share. In a short time, you will see these features are compatible with every aspect you choose to use the Snapchat. In a casual sense, not concerning criticism to express yourself will give you a more freedom than any other social media platform. Being a casual opens a creative path for you with the only purpose of having fun and enjoying with the people around you casually. You can create your own virtual posting language and in time it will be your trademark.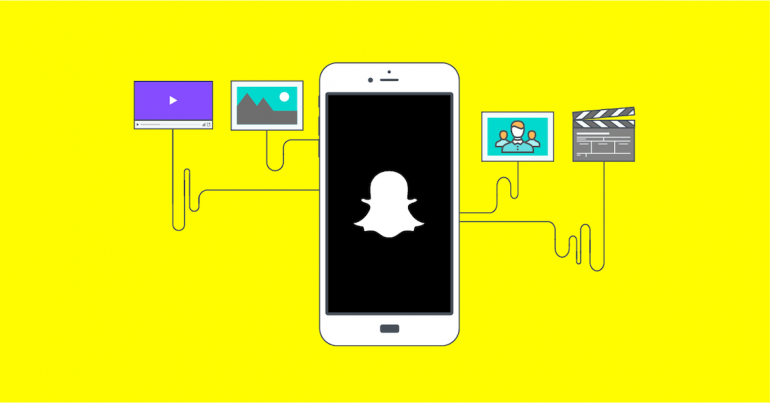 Collective Business-Friendly Environment 
Aside from individually, Snapchat is also a collective social platform where you can interact people in an instant. Even though the application is not regarded in a ''messaging'' at the beginning, almost 98 percent of the people using Snapchat for communication with their friends. As for the business part, the application is very suitable for advertising your brand, project or movement because of its reach. Generally, the community of the Snapchat is not very old meaning there is a dynamic and energetic people there. If your brand has a target group like that, you should join in right away. You can share your process, background which most people are curious about rather than fancy and dishonest advertisement which you often see in the other platforms.  To be able to promote your product or your profile you need share your user ID because, the target group cannot see your profile coincidentally. However, your interactions will be more intimate in this way with a group of people actually care about you. Asking questions to your fans, exclusive purchasing offers and showing the behind the scenes and keeping up with the tendency of the crowd will be beneficial for your business in the Snapchat community.
Now is time to have fun and enjoy what Snapchat will offer you! You can access through downloading the app from App Store and Google Play Store.