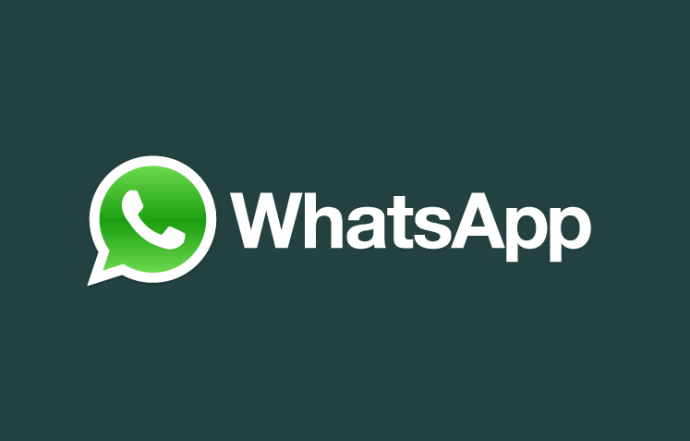 An indispensable part of daily life: WhatsApp
One of the most commonly used applications WhatsApp, developed firstly by WhatsApp.inc and then owned by Facebook.inc, is a freeware that everyone can own. WhatsApp was founded by two former employees of Yahoo!, Brian Acton and Jan Koum. It came into our lives in January 2009, and became a great part of it.
The founders designed this application on the basis of the idea of creating something mainly for communication but also has changeable statues for each user near their names. In those times, smart phones were not so widespread except for iPhone, so with the aim of improving their idea and make it real, they consulted an iPhone developer. At first, WhatsApp was an application available only for iPhone and it was also a paid application.
What makes it become more widespread is free access. Moreover, compatibility for all types of smartphones and operating systems. With the advancements in technology the usage of smart phones and thus android operating system has increased. So the number of the people who are able to use WhatsApp on their phones have increased in the same way.
What Can People Do on WhatsApp
The main function of this application is providing easy and fast communication among people or business groups, so it facilitates communication. It actually has so many features ranging from instant messaging to sharing daily stories. As it is the most used application to communicate – used by almost everyone – people can easily get in contact with each other.
Instant messaging includes not only texts but also videos, photographs, documents, and so on. Users of WhatsApp can utilize from these opportunities but with some limitations, such as thirty photographs for each time and video length changes according to its quality.
For messaging there are some setting options, such as turning off last seen; by doing so, people can prevent others that are in their contacts from seeing the time when they were last online on WhatsApp. Whether hiding it or not is up to users. But when this information is not shared, the other people's last seen cannot be seen. Besides last seen, 'seen 'info. of the messages may also be hidden. Thus no one sees whether the users have been online lately or not.
WhatsApp gives the users a chance to create groups for all purposes and add participants up to 256 people. It is a good way to contact with many people, therefore, useful for both business people to schedule a meeting and friends to plan group activities.
One another feature of WhatsApp is its voice call. Like instant messaging, people in other countries can make contact with each other via voice call from WhatsApp. Apart from being an easy communication alternative, its best part is making contact with voice possible thanks to Wi-Fi connection, even without airtime minutes.
The last option for communication on WhatsApp is video call which is very suitable for little groups since it includes eight people for per call. So people can see their beloved ones every time and every hour they wish with this feature that WhatsApp has, even if they are far far away from each other, this brings them together.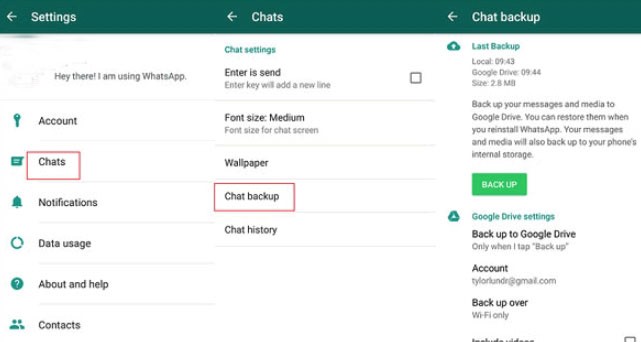 Do Not Lose Your Messages and WhatsApp Media
There is a setting which enables backing up messages, media, documents and links sent on WhatsApp to Google Drive or iCloud account. So, after uninstalling the application, backed up things are not lost and can be restored when the application is reinstalled and if the permission is given by the user. It is optional just as the other settings. Moreover back up time can also be changed afterwards. Briefly it gives a opportunity to protect user's important data on WhatsApp.
Platforms on Which WhatsApp Can Be Used
At first, while only available for iOS -so iPhones- WhatsApp now can be used in so many areas. For nearly 6 years, people have been able to use their WhatsApp account not only on their smartphones but also on their PC from Web. There is a web site of WhatsApp that is called WhatsApp Web. People can use it and sign in only by scanning a barcode in the log-in area. Besides being so easy to use, it is also really useful and helpful. Any type of document that is sent to WhatsApp Messenger can easily be downloaded and printed or transferred to PC while it is so toilsome to do it on mobile phones. Moreover, this web site version provides users a bigger screen experience and by switching tabs, without taking mobile phone they can control and answer their messages.
On top of those, WhatsApp has become suitable to be downloaded to Microsoft Windows or Mac as an application. Just like a game, it can be set up and used only by giving permission with the password sent to the mobile numbers connected with WhatsApp account. What makes it more practical then WhatsApp Web is, it's not requiring a smartphone that is on. Therefore, with this version you can communicate on your WhatsApp even if you turn your smartphone off. This feature is not available on WhatsApp Web.
Sharing a Slice of Daily Life
Recently, one of the most popular social media activity is sharing stories -photos, videos etc. – and WhatsApp supports this feature, as well. In this application this is called as statues. These sharing disappear after 24 hours and the information of the people who have seen those is also included. Thus, an interactive and social atmosphere occurs. Furthermore, in the 'about' part emojis, lines of poetry or sentences taken from books may be written down and shared with the other people.
The founders, Acton and Koum, have reached their aims of enabling communication and adding statues near user's name and have created the most commonly used communication app. An easy usage and socializing have attracted people's attention quickly and spread all around the world.
Come and join the best way of communication now! Download the latest version of WhatsApp Messenger from Play Store or App Store for free!