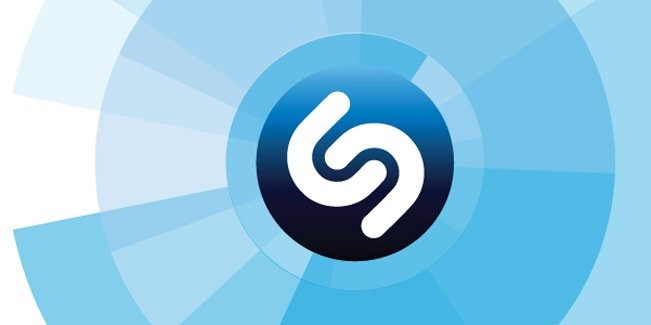 Music is an irreplaceable part of our lives. Even if you are not listening music at the moment, there is a highly chance of hearing it. Let us just assume you take a short walk, how many songs do you hear in outdoors. The stores, cafes, in cars, street musicians etc. it is always there to listen. The question is how many songs you recognized, when you take a walk outside? Sure you have a high probability of recognizing but what if one of them is so familiar and no matter what you do, you cannot remind yourself the song. That seems not an urgent but throughout the day, that song you did not recognize, come back to hunt you! When our brain is so eager to remember something, it works in a way that you cannot focus on any other subject at the moment. That frustrating song should be remembered!
Well, that is not a huge problem but either way, it needs to be solved. In that point, one of the first apps that recognizing music upon hearing ''Shazam'' is always there to help you. It is developed in such a way that, as soon as you open the app, it is already waiting for you to tap the icon and hear the song you try to remember. Shazam is quite convenient and simply designed to be efficient. That means it will not take much time to recognize any song through hearing. Which is another feature of the app; not a time consuming.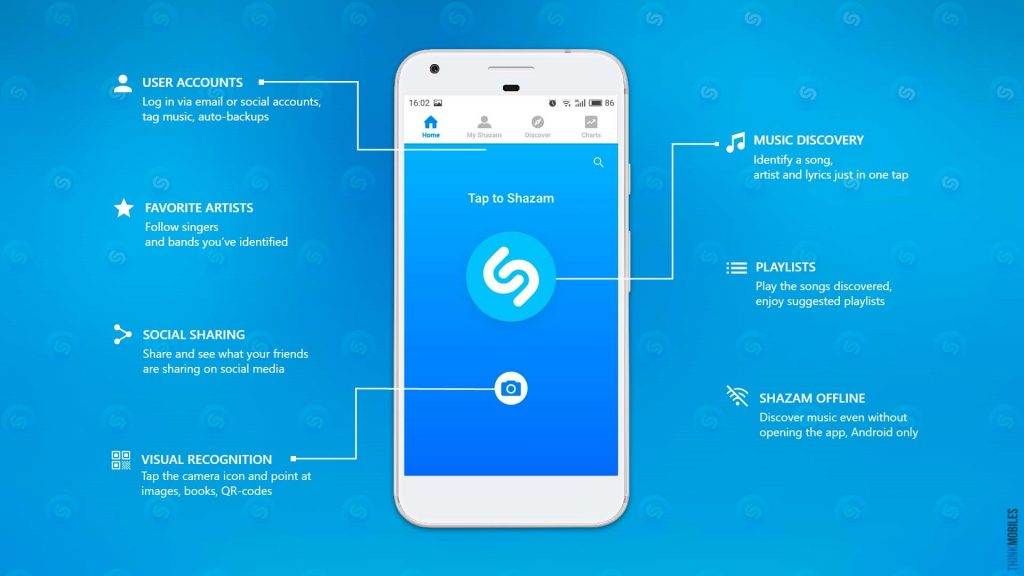 Convenient Interface
When you open Shazam, you come across its interface, in the centre you will meet the main button and as soon as you tap in to it, Shazam listens the environment and identifies the song you are listening through audio fingertip. Then it will show you the name, visual and lyrics of the song. Now you know the band or artist you are listening and you have chance to sing along as well. In addition to that you can create a playlist with the songs you discovered in your Shazam account. The account feature is optional, you can still benefit from the app without sing-in. Moreover, you can follow the singers and bands you have identified. While you are saving the problem of identifiying a song, now you are discovering new music too. It does not to be the case of trying to remember a particular song. It can be a new sound that captivated you instantly. These kind of songs makes you feel excited and you need to access them when you are in the state of captivation. With Shazam, you can make a playlist with them and live those particular moments and feelings anytime you want.
Sharing Your Discoveries and More!
Shazam also has a ''sharing'' feature. The songs you identified and discovered can be shared through with the app. The app is compatible with every social media platform, besides you can also send e-mail your discoveries to your friends. While doing that, you create an environment with your frineds filled with new or forgotten songs. Extensively as it gets, Shazam links with the other musical platforms to listen the songs you found. In the offline mode, listening songs, podcatst and more is also available to you. Through the radio podcast, Shazam identify the songs you are hearing. So you do not have to catch the names ever next song.
Shazam debuted as a listening and identifying app. But over the years, with the new improvements it became an entertainment app focusing on music. Originally it is created by Shazam Entertainment Limited (founded in 1998). With the emergence of the smartphones, the app made a huge success and in 2018 the company purchased by Apple Inc. Now Shazam is in App Store, Google Play Store and operating with many platforms waiting for you to join the experience!