Accessing the music is not buying and album anymore. Sure, there are people still going on in old ways however majority of the people choosing the online streaming services. In terms of buying or online listening, streaming services are priority these days. Labels, independent artist and fans have a chance to meet on these kind of platforms to interact each other. However most of the artist are complaining about the pay cuts where the sell their albums or products related to them. This is not a suitable way to support an artist in any way. Even if you are trying to support a band by buying their album online for example, there is highly chance that half of the money goes to the platform. Cost cutting system, especially for the newly founded labels, singers and bands is a tremendous hindrance. However, there is an alternative; ''Bandcamp'' founded in 2008 by Ethan Diamond and group of programmers Shawn Grunberger, Joe Hold and Neal Tucker. Let us take a quicker look how Bandcamp works and how the create a proper path for artists and bands;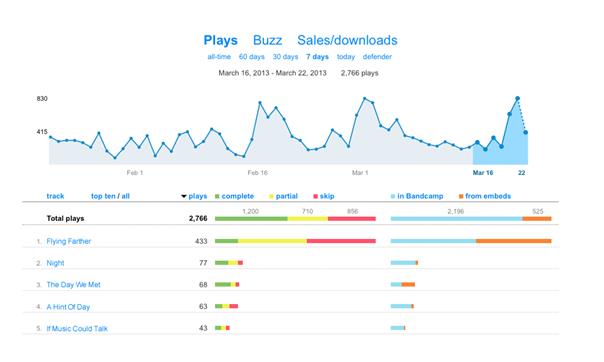 How it Works and why it is Beneficial?
As a business approach, Bandcam allows artist and bands to create a profile and leaves the initiative for pricing their albums and other merchandises. That leaves a huge amount of freedom for artist to create their own business model themselves. First of all it as a respectable act because the value of an art product should be named by only its creator and Bandcamp seems to be aware of that. After a four years in industry Bandcamp become a quite profitable platform since 2012. Labels are also choose the features of it as well. Returning an online platforms for ten years, there are certain labels profited this business model too. Not only that as a fan, you can have a profile in Bandcamp and support your favourite artists. You can even pay more to their products than their named prices. It is a relief that your supports goes with exactly how you wish. Connecting the target group directly is the main advantage of Bandcamp for the users. It is totally under the artist's control and flexible with a new fan community. Bandcamp provides you real-time statistics about everything you want to track like who is listening, who shared your music etc. to grasp your state in the platform.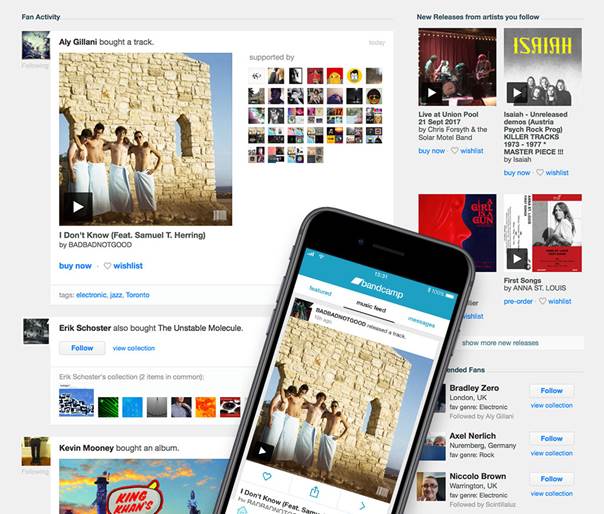 What Can You Get as a Fan?
As a fan you can discover when you join the Bandcamp you will is there is unlimited online streaming for listening your own purchases. When you buy and download an album for instance there a lot of qualities from mp3 to a FLAC format in Bandcamp. If you are an audiophile, sure you will enjoy these high quality releases! Creating list for the tracks you want in your wishlist is also available. As soon as your favourite artist publishes a new product, you will be first one to know. Not only the new tracks but also the whole discography of your favourite bands are available to you. Aside from your favourites, discovering new music on your feed where the fans and artist share their picks just as you share your own collection of music. You will also benefit from the exclusive discount from your favourite artists as well.

Bandcam Daily
Bandcams elaborating its users experience is not limited with buying and selling. As an editorial extension Bandcam Daily shares new albums, analyse the musical structure of the content and invites listeners to specially pick of collections. Launched in 2016, Bandcam Daily constantly promoting new songs, exciting news to this day. Through this feature you can immerse yourselves in the depth of the musical world of Bandcamp.
If you want to include yourself in this deep and exclusive world of music, aside from using its original website,  Bandcamp app is available on App Store, Google Play Store, the application is compatible with android and iOS devices as well.