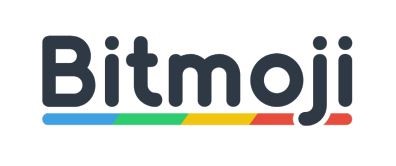 Internet is a colourful place, as soon as you implement the internet to your life you will see millions of people try to express themselves in numerous ways. As you know, there a lot of social media platforms and messaging apps. Nowadays people use tremendous amount of visuals integrating to their messaging tendencies such as gifs, stickers etc. bring your own personality to your time of connection is now become more interesting with Bitmoji. It is compatiable with every keyboard app. All you need to do is allowing the access to your keyboard and use it any time you choose. With quick steps, Bitmoji will be available to you in a moment.

Get Started!
Since Bitmoji is an app, you need to create an account to benefit from its features. That is the first step you need to take. After that you take a selfie and the app create an Avatar for you. This feature is available for the first time users. With this feature you can alter your selfie design's size as you see fit. Also with Bitmoji Deluxe, there are countless of options to customize your avatar. For instance, hair styles, ornaments and highlights for your hair. Colour-vise you can arrange your hair and makeup with the palettes Bitmoji has to offer. In settings section Bitmoji Deluxe is waiting for you to customize your avatar for your hearts content. As soon as you finish, with ''use this style'' you can save your changes. Now you have cartooned version of yourself. Not only that there also another options such as GIF's, reactions and expressions to use in any social media app or messaging platform to create a fun environment in your chat. Bitmoji make sure that you will enjoy every moment of your chats and conversations in online.
Emoji's and Gıfs are not something new on the internet, every app has its own emoji sets and now you can also access GIF's and stickers through your keyboards in mobile devices. However, you should be got bored from what was offered to you. That means you need to be more creative and that is where the Bitmoji gets handy! As a popular app, Bitmoji makes you create your own expression style and give a fresh options for your conversations and chit-chats. Even in case of special days and events –like Mother's Day for example- Bitmoji offers a special sets of features as well.
Where to use Bitmoji?
The recent users know Bitmoji as an extension of Snapchat but it is originally developed by Canadian company named Bitstrips, founded in 2007. The company started and focused on creating comic strips and personalized avatars. Once using emojis find a way to the online chat environment, Bitsrips saw the bigger picture. They created the Bitmoji in 2014 for specializing their emojis. As the company saw the potential of emojis and the virtual richness in online chat, bigger apps also. In 2016 Snap Inc. bought the company and since then running it what we know as Bitmoji.
Luckily they did not monopolize the Bitmoji in Snapchat. In fact it is a separate app meaning you do not need Snapchat to use it. Because of that you can see it in variety of platforms. However if you are using in Snapchat, you can access to Friendmoji which is a personalized feature between you and a close friend. Add to that Bitmoji is also in the game platforms with the Bitmoji for games feature.
Today Bitmoji is in every platform to use; work-oriented apps such as Slack, Gboard, iMessage and Facebook too. Also you can use it as an extension in Google Chrome as well. It is not limited or an exclusive app that you need to try hard for acquiring it. Bitmoji's spectrum is quite wide so that you can use it anytime or anywhere to personalize your online chats. Now go and be creative, it is available as an app or extension in App Store and Google Play Store!