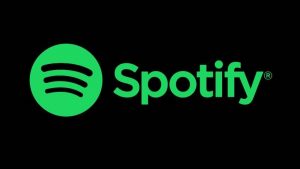 Music, one of the most significant aspects of our lives, has been within easy to reach thanks to some music applications bringing it us today. Spotify is one of these music applications and also the most prominent one, hundreds of millions people use Spotify to make their musical experience of high quality.
So many web sites allowing free download of music harm music industry, the applications like Spotify obviate these harms by enabling people to listen a wide variety of songs from a single platform for little money.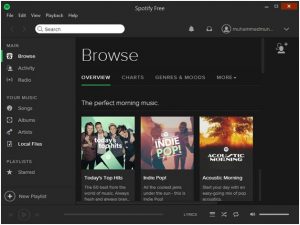 What's on Spotify?
Being a music application does not mean it cannot contain any other content, besides its large spectrum of music, Spotify offers podcasts on different subjects ranging from politics to games some of which are made with celebrities. These podcasts can be followed or you can play any one of them any time. You can find the shows you followed or its episodes and the ones you downloaded on the podcast section of your library. Apart from podcasts Spotify includes radio section which is a great and easy way of discovering new music.  And you can also find recommendations in this section as playlists designed according to your music taste.
The plain 'Home' section shares popular music from different genres, like hits of pop, hip-hop, rock music, etc. Moreover like in the radio section, home section offers music that you may love as well, and it also automatically creates playlists as compilation of the music you love or you generally listen. Regard home page as your Spotify account's summary, you can see which song or musician you've listened or from which playlist you've done this lately at the top of the home section. This playlists of home section is not only designed according to your music past but it also has some including music chosen for increasing focus or you can play songs from playlists made for different moods.
Discover section of Spotify introduces new music to you, you have a chance to find music you have never heard before on this section which allows a mixture of all kinds of music and these songs often change.
Aside from these playlists Spotify prepared for you, you can also create your own playlists without any limitations. Each song you have on Spotify has a heart icon near its name which means that you can add it to your "liked" playlist on your library , which is also automatically created by Spotify if you like any songs. Furthermore you can have followers on this application and give permission for your music to be shared with them. However, followed one may also be your playlists, but not you. On Spotify there are so many musicians' verified accounts that you can follow, see their albums and most importantly their upcoming concerts? Spotify even informs you about whether that musician has an upcoming concert near your location or not.
Plans on Spotify
When creating an account on Spotify for the first time, it offers you two options; free version and premium account (which means paid). Free version has some limitations like the number of songs you can skip in one hour and this one has advertisements, but this version can be used for trying Spotify. And if you love it you can upgrade your account to premium any time you want.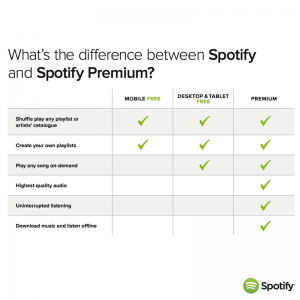 In premium account, Spotify allows you to download music as much as you wish and listen when offline and it has a better audio quality. The most significant feature of premium account for people fed up with advertisements is probably it's not including ads that has a potential to interrupt you at any moment and of course it's not having any limitations on skipping songs. Spotify gives a 3 months free trial of Premium account which is divided into three; Spotify for individual, family and student. While the cheapest one is student, family account has the best features. Up to six people join family account as long as all live at the same home.
Spotify is the best music application by a long shot. Download it now from Google Play Store or AppStore and use it on your smartphone or PC.