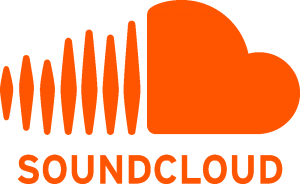 Soundcloud
Everybody loves to listen music. After the invention of portable music devices and headphones, music love has been spreading to every single corner of the world. We talked about music and recommended the music that we discovered to our friends. We bought virtual albums and stock them into our portable devices. Later on, smart cellphones became popular and our music listening platforms gathered in a single account. Nevertheless, finding or discovering new music was always harsh thing to do and, sharing them with our friends without meeting in person was a very boring activity. However, Soundcloud music platform is one of the best of bests of music platforms. It was released 12 years ago in August 2007 to create free and wide playground for the music artists by SoundCloud Limited company. By March 2019, it has 76 million registered users and around 175 million monthly listeners. It is offering numerous benefits to both artists and audience.
Features for Listeners
There are more than 200 million tracks with lyrics or without lyrics. You can simply be able to find whatever you want and even more, you can find tracks that you thought not even exist. With some special algorithms, SoundCloud will lead you to the enormous universe of undiscovered lands. You can find huge variety of beats from different artists. Most of them are free to use in commercial affairs as well. The platform's majority is full of unknown artists but many of them basically are gems. From main genres to sub genres, the platform waits you to dig inside to these variations. Deep House, Trance, Indie, Alternative Rock, Ambient and Dancehall genres are included in the platform and these examples are just few of them. Besides all of these, you can like tracks and they will be put in a pool to listen later on and they also will affect SoundCloud recommendation algorithm. Moreover, you can create playlists and share them with your followers and friends. You can also follow your favorite artists to get notifications when they release new tracks. Search section filters can be edited to find more accurate results too. Last but not least, huge number of podcasts are the other choices that you can be addicted to.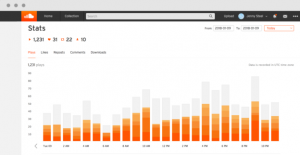 Features for Artists
If you are an artist and can't find an any platform to upload your products, then SoundCloud is your place. You can demonstrate your talents by just simply few clicks. SoundCloud provides you a forum-like platform to interact with people and you can listen them to be able to see and understand your mistakes. Creating album-like playlists in order to turn your songs into more enjoyable contents is possible. Moreover, tracking analytics and statistics of your songs' play counts and interactions. Following each songs' monthly statistics can be very helpful to decide your next actions. Commendations on your tracks also one significant feature of the Soundcloud. Numerous people comment on your songs or sounds at any part of your content and they will be shown on visual representation of your content. You can edit your personal account to increase your branding efficiency. Before releasing your content, you can edit things from license rights to accessibility in third-party applications which are using the SoundCloud API. Download feature also can be disabled from this settings section. You are allowed to add tags to increase your songs' accessibility, too. With Soundcloud Pro and Soundcloud Pro Unlimited payment plans, you can be able to access more features like increased upload times, full and advanced statistics, full and advanced embed controls (you can edit comment visibility settings with this feature), spotlight feature (you can pin 5 albums, playlists or sounds on the top your profile), and, scheduled releases by only spending 8.25£ for a month. The platform also contains perfect mixture tools for the ones who wants to be a DJ.
Soundcloud is available to download and using on PC, iOS, Android and Xbox One systems.