Would you like to be popular when doing something you love, like dancing? Then check this out!
TikTok, (formerly Musical.ly) with no doubt is the most popular application of recent times. People from all around the world use TikTok, so even people that do not use it have heard about it many times. The common belief about TikTok is its serving only for making short videos, with a musical background. They are right in a sense, the advertisements of TikTok and the videos shot by the users of the application usually creates such impressions. What people always see on TikTok is little children dancing and making some gestures in harmony with the music or most probably lip sync. For most users this is the best side of the application, and this is what TikTok serves for, in a sense. Its main target is making people more creative or enabling them to express their feelings with their dance or movements and show their creativity via videos they shoot. You can shoot your videos on your interests, maybe while you are painting, reading, running and such daily things or you can make them comic, terrifying, sorrowful these are all at your own decision. Briefly you form your videos with your passions.
In the application, besides your own music videos, Tiktok makes some suggestions for you. Moreover you can find so many videos taken by people all around the world, with the name of the song playing background, above the video you are watching. Thus, while having fun by watching videos you also discover new songs from different genres.
Programs of TikTok
On the contrary to the common belief of TikTok among people, dancing or having fun is not all about it, it has much more than that. The application, besides making people happy with its content that aims having fun, encourages people to make our planet a better place to live, in fact not only the planet but also things around them. So the main target of this program is making something good. That's why they call this program "TikTok for good". So many communities, organizations and charitable foundations use TikTok to make their projects heard by shooting interesting and attractive videos. Moreover while making their videos they can use hashtags to highlight the idea they intend to give and find more people to support them. Well it can be clearly seen that TikTok has many associations with different organizations that serve for different purposes. The contributions of TikTok to these projects differ according to what is aimed with the project; while for some it donates money, for another one it launches a campaign to support. And you can also support this kind of things by making your own videos related to the topic of the project on TikTok.  Since the community of TikTok is supportive and sensitive, surely you will have support through your videos and ideas. In terms of collective environment, TikTok is the most suitable place for you to perform.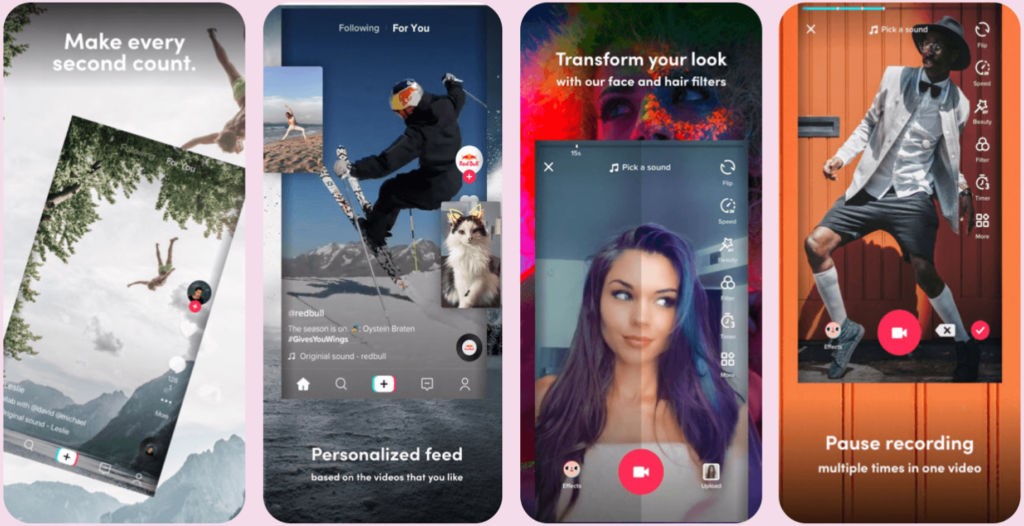 Safety Policy of TikTok
You know that abuse is one of the most worrisome features of social media platforms and applications, TikTok have taken a new step to minimise this -particularly child abuse- in its own right, lately. With its alliance, it is going to influence also the other platforms for safety. So it presents you a funny, creative and safe platform. Furthermore, for all parents – but especially for worried ones- of users, TikTok provides some educations of safety through videos and guidance since most users start at the age of 13. Such features make TikTok safer.
Nowadays, TikTok is everyone's favourite application, it is really the best especially for these quarantine days and all you need to do is download it from Google Play Store or AppStore and then enjoy it by shooting videos.