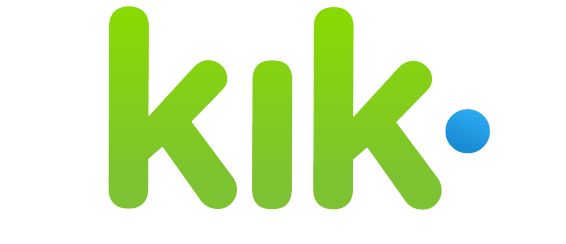 Social media it now the norm. Everything is on these platforms, even for a short daily chat for your friend, you need to go to a social media platform, search for your friend and send a message within the context of how this particular platform providing you in terms of chatting features. Other than that, now most of the young population try to create their own social circle and platform to have a free virtual environment to prevent the limitations of the social media platforms. Most of the users of Kik has this idea in their minds. Since the social media can be a judgemental, critical and overly serious for young people, they try to separate themselves from it. Which is why Kik is so popular among the young community. So, let us go through reasons and the main features of the online messaging app; ''Kik''.

Kik in General Perspective
Kik was founded in 2009 by a couple of Waterloo University students who have a certain amount of passion in terms of breaking limitations of online environment. At the time chatting between different systems was limited and nearly impossible. So they met this kind of need with developing a brand new chatting up and now it reached millions of users specifically in US and Europe. With Kik you can reach out to new people or your friends through with your e-mail and nickname. Yes, you do not need to register your phone number on it. Because, you can find people around any platform or part of the world, connecting and sharing with the nicknames only. There also another cool feature of Kik that amazes young people. There are numerous chatbots on the internet but, none of them has the efficiency and multi-dimensional as Kik's. With the app's chat bot, you can immediately start a conversation, take advice, playing quizzes and do many other things. If you are not a native speaker, you can also practice your language with it. You can even have a conversation with bot on a group chat for sharing the fun. Kik also let you know in its culture blog section about the new developments and showing the different processes. Aside from one-on-one there is also a group chat option to get together with your friends on a daily basis. Since teens have a tendency of expressing themselves with virtual elements mainly as emoji's, Kik has a tremendous amount of options like gifs, stickers even internet meme's. Kik also have a simple design which is easy to eyes. Mainly because you spent most of your time on chatting apps and that should be essential for the health of your eyes.

User Friendly in Any Way it is Possible
Kik's developing community operating cautiously because since the app is hugely popular with the teens, there is also a risk. And parents are also not comfortable about it. For that, Kik has a help and safety features to act immediately as soon as you receive a message that discomforts you. The app also supports you regarding those kind of messages as soon as possible. Kik spares a considerable amount of budget to bring experts in countless fields to deal with, cyberbullying, child development, criminology and privacy and security issues. If you encounter such occurrence, Kik Safety Center is always open. There is a wellness bot feature to get you through if you are having a problematic day and that is not even the beginning. In kik there are supportive groups around the world, a feature to send you a motivational and inspirational messages and also, a bot that encourage you with meditational perspective.
As you can see Kik is not all about sending a message but beyond of that. Kik is available on App Store and Play Store as well.